Sat Aug 02 00:00:00 EDT 2008
Here is a shot of the new patio I finished earlier this year. The natural style of the flagstone should work with the mountain much better then the old brick that was there previously.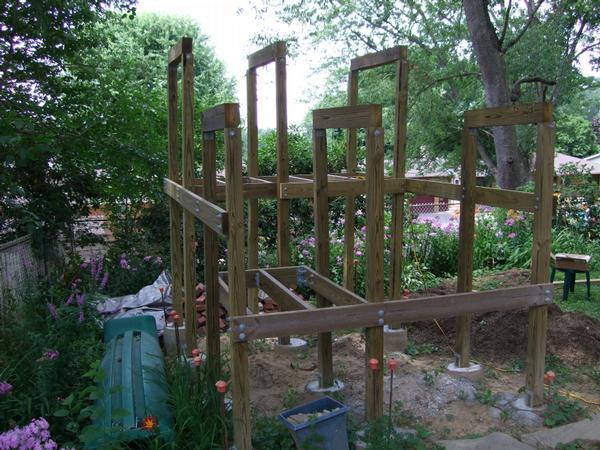 Here is an updated photo of the mountain. The 3ft and 5ft platform supports are done. You can see the 7ft platform and 9ft roof supports are almost done.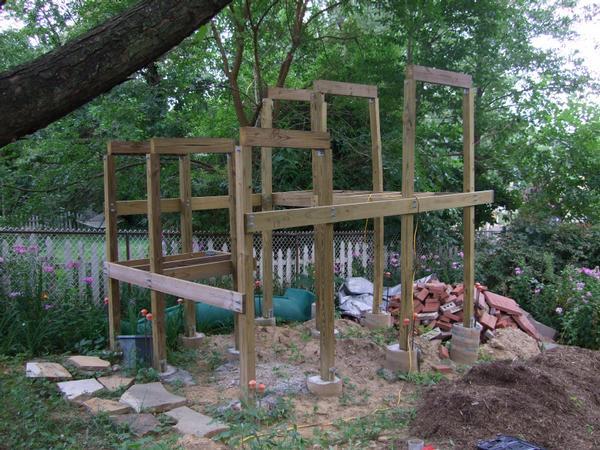 Another shot of the mountain in itís current state.