Sat May 10 00:00:00 EDT 2008
Here I am preparing to start building the mountain superstructure.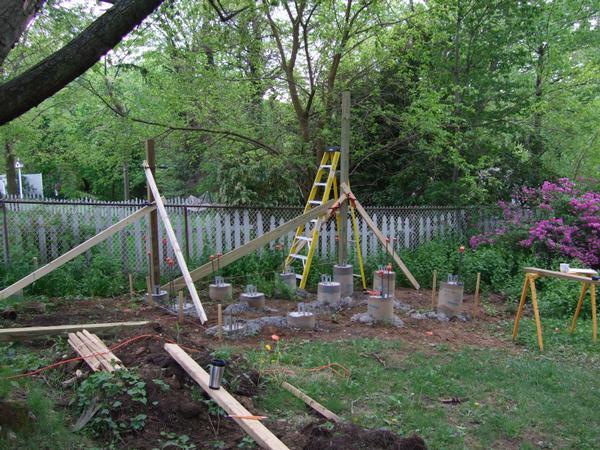 Here is another shot of me getting started.
I now have three of the twelve upright posts into place.
This isnít a great photo because my wife took the photo from inside but it gives you a sense of scale for the mountain.
I finished up Saturday with a decent start on the framing of the mountain.