Thu Apr 17 00:00:00 EDT 2008
Ok…pretty soon here if I keep doing projects of this magnitude, I am going to have to buy myself a truck. I could only load 8 bags of concrete in my honda accord before my car began to look like this. I found this great industrial supply store nearby where I was buying concrete tubes… It was awesome… The yard part of the store is a hard hat area! Everybody else there was backing up these big trucks; and here I am in my little honda accord trying to cram concrete tubes and rebar into the back.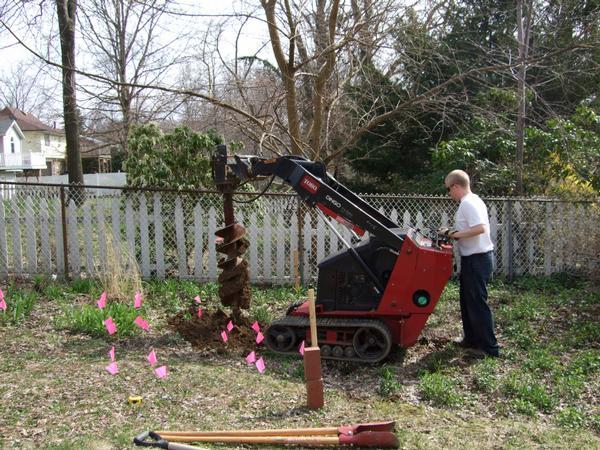 I rented a Toro Dingo to dig the holes for the foundation. It worked pretty good.
The bit kind of swung on a swivel which allowed it to go straight down even though the machine was on uneven ground; but, if it hit a rock or a root then the bit would drift a bit off target and I would have to straighten the hole manually.