Mon Aug 15 00:00:00 EDT 2005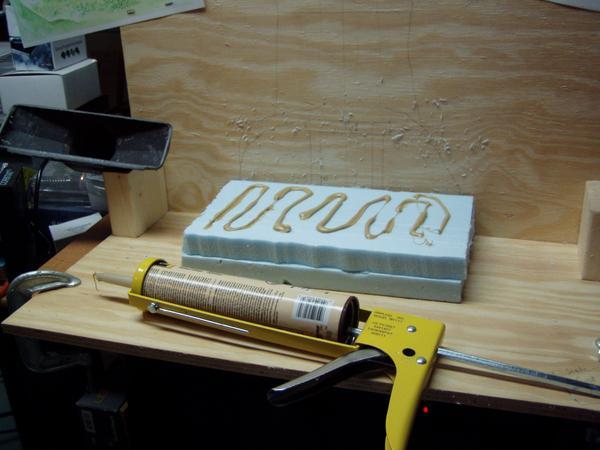 I'm testing the adhesive I will be using to glue the layers of polystyrene together. Make sure you use a polystyrene friendly adhesive!
Ok. Here is my ultra simple protype. Throughout the process of building my nursery I will use this to test various processes and methods before I do them for real on the full scale trees.
No I'm preparing to work out some more of the details with the prototype. Here is my base for working on the prototype pooh tree. You can see my photo which I pulled off of "The Many Adventures of the Winnie the Pooh" DVD and my digram which I created to work out some of the dimensions of the Pooh tree.