Sat Oct 20 00:00:00 EDT 2007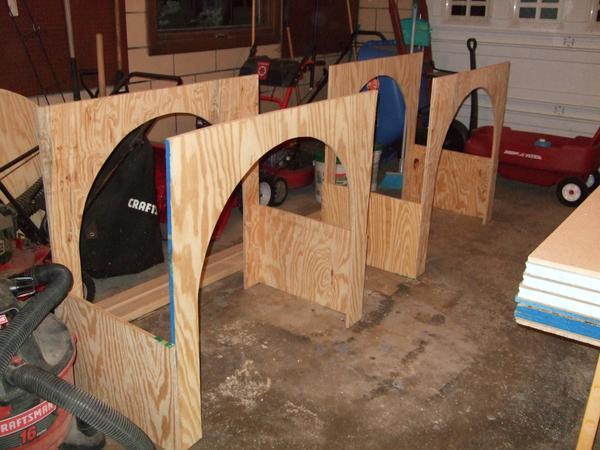 Here are the frames for the two barrel vaulted ceiling extensions leading from the groin vault.
Here is a shot of the underside of the groin vaulted ceiling now that the foam has been filled in and sanded down.
So I bought some "Great Stuff" (the stuff you use to fill in cracks around outlets and stuff to better insulate your house) to basically fill in the cracks of my ceiling. It's suppose to be sandable and paintable so I think it should work out great!
Here is a shot of the smaller pillars I built this year to support the tunnel.
Here's another shot of the ceiling