Fri Oct 13 00:00:00 EDT 2006
Here is a look at my work area. I needed a great deal of space for this project so I decided to take over the garage.
To cut the strips I placed the boards on the floor and used one of the strips as a guide for making straight cuts. I imagine this would have been soooo much simpler with a table saw. Unfortunately I have not got around to buying one of those yet. That will have to be one of my next major tool purchases.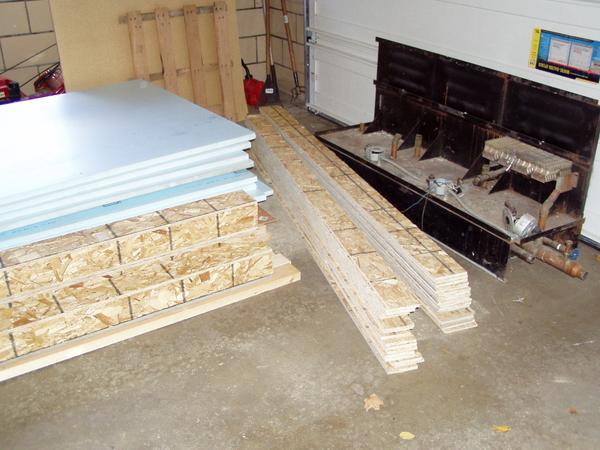 I created the pylons out of cheap particle board. Particle board is not necessarily very strong but when you build it into a column of 4 strips it becomes very sturdy. Unfortunately it required me to cut 56 strips of particle board. I used 1/2? particle board and created 28 strips 5? wide and 28 strips 4.5? wide to create roughly 5?x5? columns.
I'm going to start the Haunted Dungeon project by creating the 14 pylons that are required to create the frame of the dungeon. They will be what I secure the wall panels to and mount the ceiling beams to.