Sat Dec 24 00:00:00 EST 2005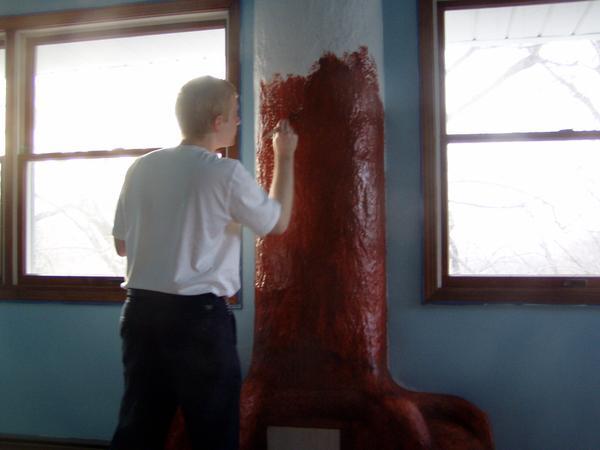 After putting three layers of clay and a coat of primer on the tree, I am now putting a couple of coats of brown paint.
Here's another shot of me painting the brown paint onto the Pooh tree. I painted the areas brown where there will be "grass" as well. I'll add the green later.