Sun May 18 00:00:00 EDT 2008
Here is an update of my light control circuitry. I have an Arduino mini at the bottom right acting as my primary controller. Iím not using the arduino environment to program it though. Iím just using it because itís a nice small atmega platform that has the crystal already on the board. Iím just coding in straight C and using avrdude to load the chip (which really isnít all that different). I have it currently wired to three other amega48 microcontrollers which are programmed to act as slaves on an TWI serial line. I then have two of those wired up to MAX232 chips to stream the serial data that the slaves receive to my desktop computer so that I can verify that they are receiving the correct commands. I canít claim that I entirely know what Iím doingÖ but I sure am having fun!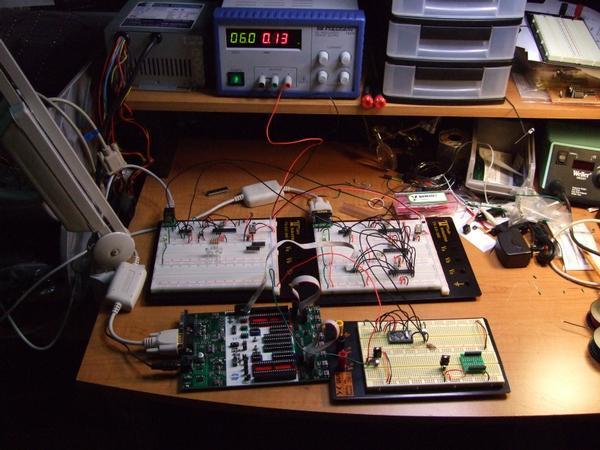 Here is another shot of my bench setup.