Sat Apr 05 00:00:00 EDT 2008
Lookout! No good can come to allowing someone like me to rent equipment this big!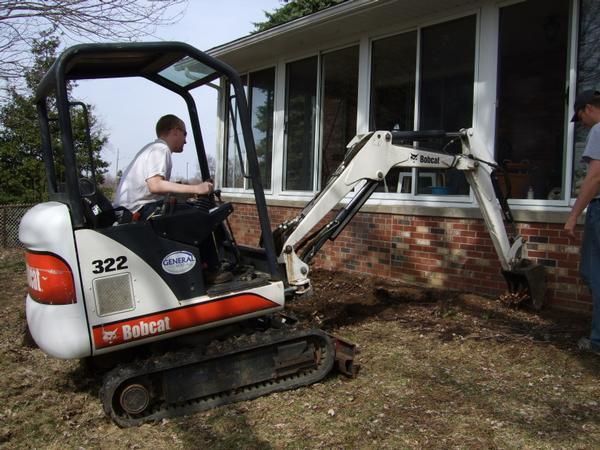 Here I am ripping out some old stumps to make way for new plants that will fit our new Critter Country theme. They were yew bushes (I think that is how you spell it). I found out yew bushes are poisoness. That was one reason for pulling them out and the other was they were far to uniform looking to be in a natural forest like setting.