Sat Sep 03 00:00:00 EDT 2005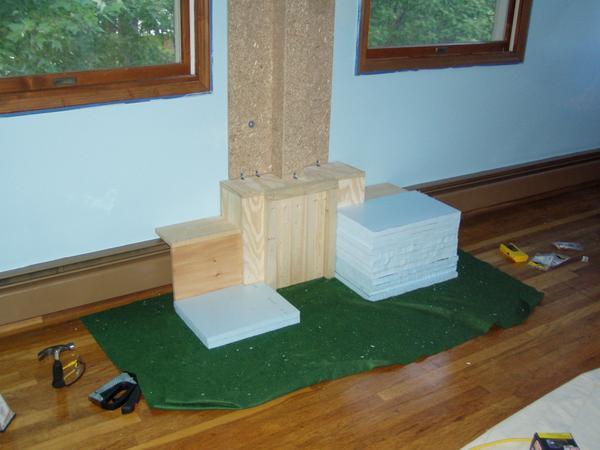 Here you can see the tree frame with the layers of polystyrene being stacked around it.
Here I am cutting peices of polystyrene to fit around the pooh tree frame. I found a jig saw to be the best tool so far for cutting through the polystyrene.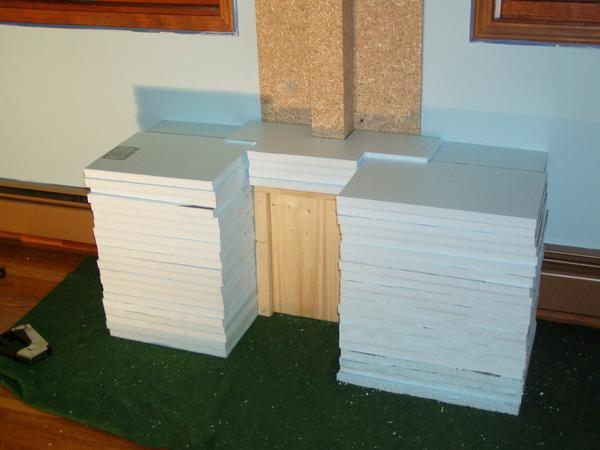 Here I am glueing layers of polystyrene around the frame of the pooh tee. I will carve the polystyrene to create the pooh tree.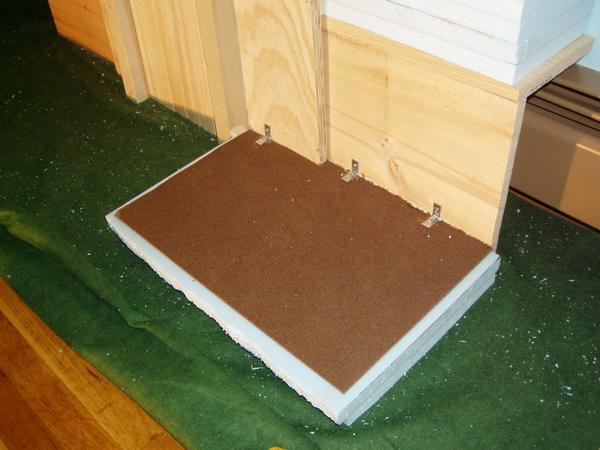 Here I am screwing down a peice of fiber board to better secure the poly styrene to the frame. It gets glued to the polystyrene as just another layer.