Thu Oct 16 00:00:00 EDT 2008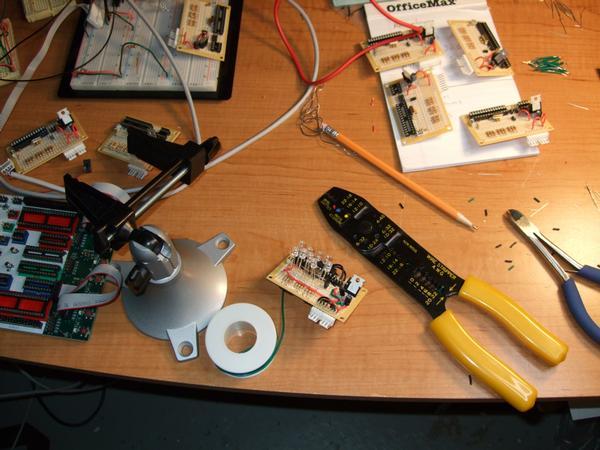 Now for the mad rush. I should point out that all of this construction is happening the night before my Halloween party. At the bottom of the picture you can see my first completed candle. Laying circuitry out on a breadboard is obviously not the same as laying out a circuit for a production model so I had to build one first to see how it would go. I decide to just to use some prototyping board from radio shack to build my 8 candles. It would have been better to create a pcb for these, but I hadnít done that before and I definitely didnít have time with less than 24 hours till party time.
Here is a closer look at my completed first model.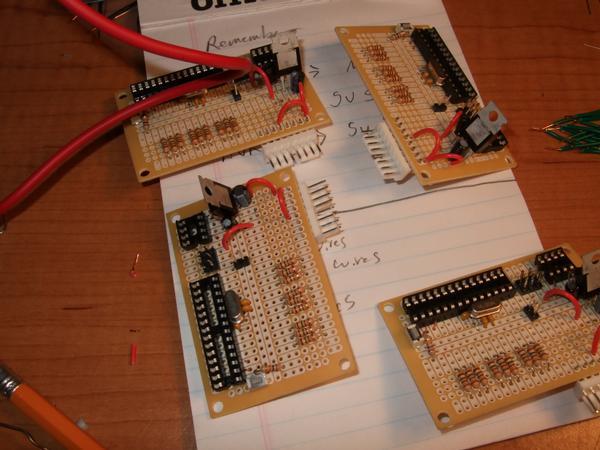 Here are a few of the remaining 7 halfway completed with some of the components on the board.